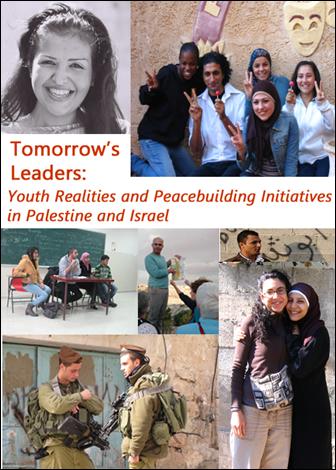 July 2010 Delegation to Israel/Palestine
Do you want to deepen your commitment to peace in the Middle East?

Are you hoping to jump-start your activism?

Would you like to meet over 30 Israeli and Palestinian individuals and organizations to make lasting connections to those working there?

Do you need financial aid to help you travel?

Would you like to travel and learn with a diverse group of allies from North America?
If you answered yes to any of these questions, you should join Interfaith Peace-Builders 34th delegation to Israel/Palestine in July/August 2010.  Learn more below and on our website and apply soon!

Two thirds of the Palestinian population and one third of the Israeli population are under the age of 25. More than just numbers, youth in Israel/Palestine play important roles in community development, lead nonviolent struggles for justice, and work together across national lines towards reconciliation. They are also among the conflict's most tragic victims.
This delegation will explore issues relevant to young people in Palestine/Israel, including efforts to educate and empower future generations working towards a just resolution to the conflict. Our itinerary will feature meetings with Palestinian and Israeli youth and youth workers as well as leaders of civil society groups, grassroots organizers, religious leaders and more.
July 24 - August 6, 2010
Delegation Leaders: Jacob Pace and Miryam Rashid
Co-Sponsored with AFSC-Great Lakes Region
DEADLINE TO APPLY: Applications will be accepted on a rolling basis until late May. Spaces are already filling up, so apply soon to reserve your space!

FINANCIAL AID AVAILABLE: We have a modest fund for scholarship matching grants to help with the cost of the delegation and a fundraising packet to help you raise some of your own money.  Click here to learn more.
LEARN MORE ABOUT THE JULY DELEGATION
Can't Travel in the Summer?
We also have one other delegation in 2010. Learn more here: November 2010 Delegation. And we're already planning for 2011 delegations.
To express interest future delegations, send us an email to office@ifpb.org.
Click here to learn more about delegation specifics, including who we meet, cost, and possibilities for financial aid.